Please note that we have just been alerted that scammers are using our company name and website link to scam money from the public.
First they'll ask you to complete a series of task where once you complete a task, you are asked to transfer money directly into their company bank account with amounts ranging from RM45, RM159 to RM999 onwards in order for them to pay you back the "commission".
Here are screenshots on how they operate their scam via whatsapp groups with the phone number that they use which contain various Admins :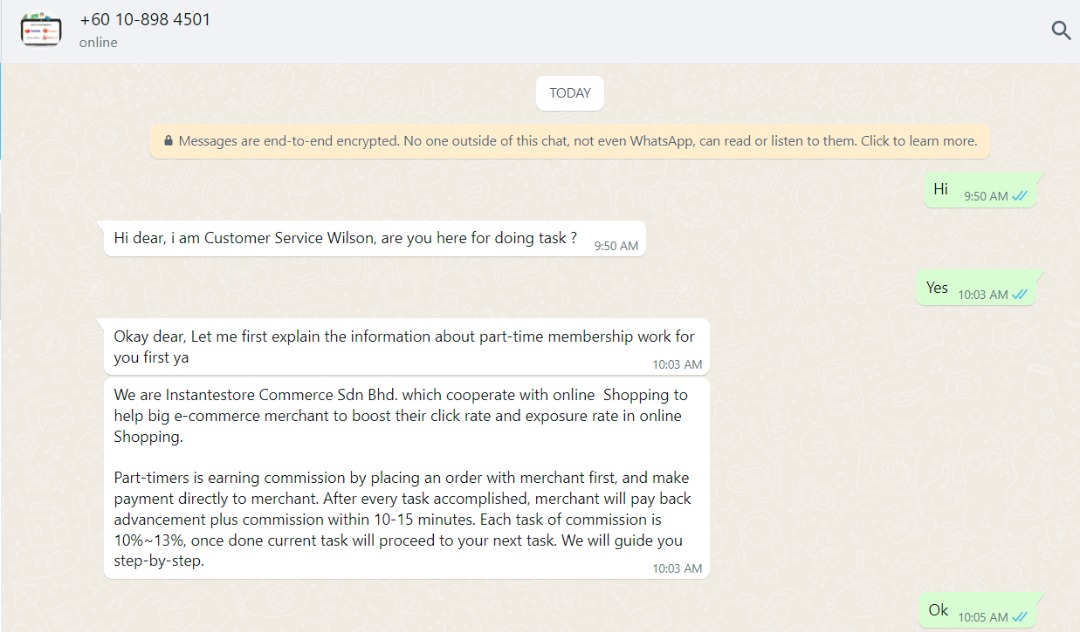 They are using our website address and company registration number to convince people that they are a legit company :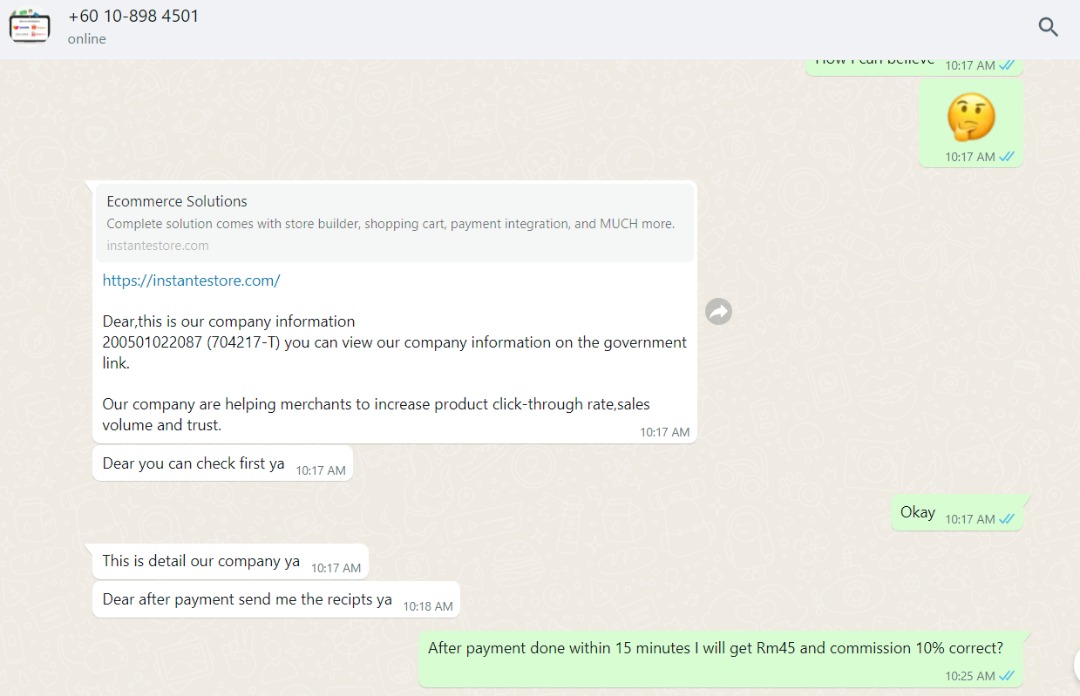 They will ask you for your full name, age, current occupation, bank account number and bank account name. DO NOT REVEAL YOUR PERSONAL INFORMATION!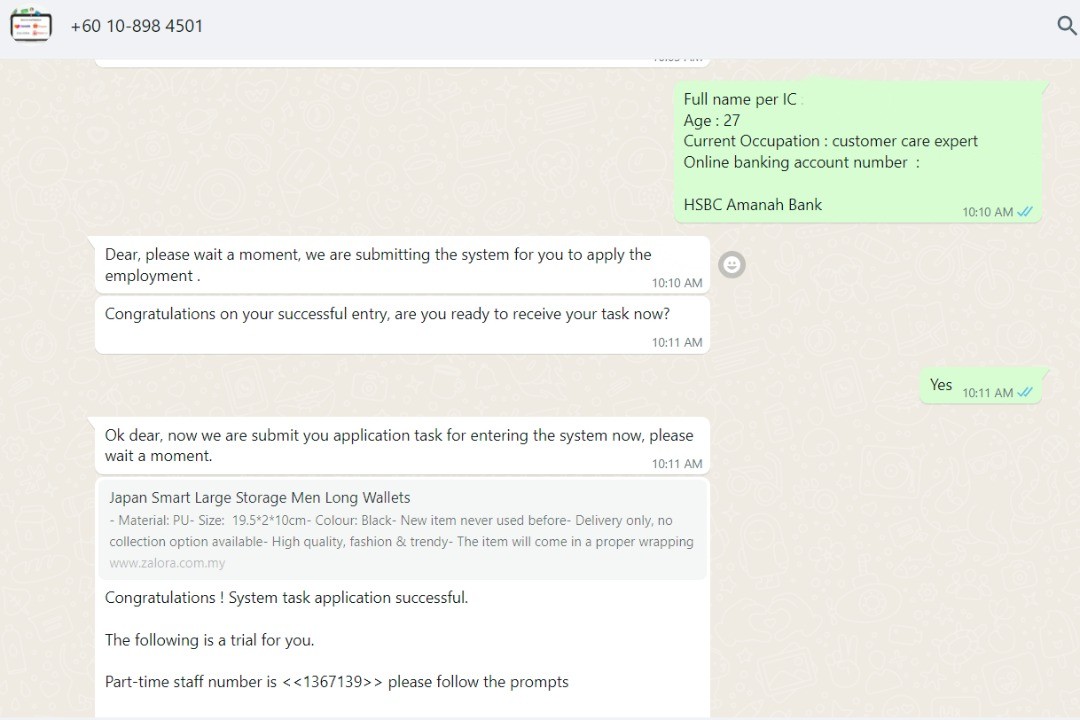 After providing your personal information, they will ask you to start completing a task such as adding a product into the shopping cart of a merchant, they will ask you to take a screenshot of the shopping cart with the product to send to them.
Here are some examples of the "tasks" that the scammers will ask you to complete :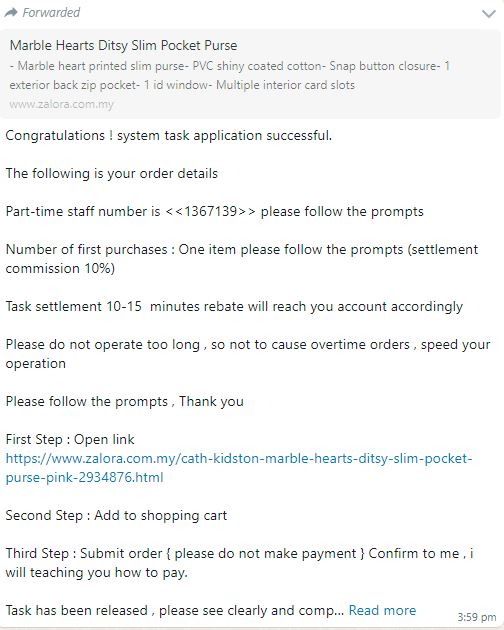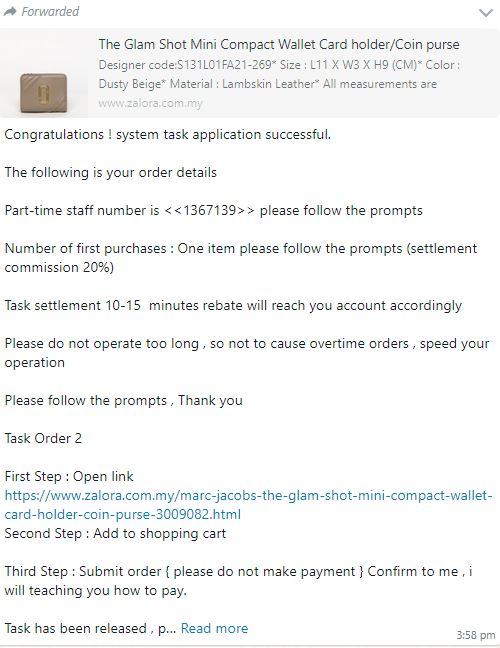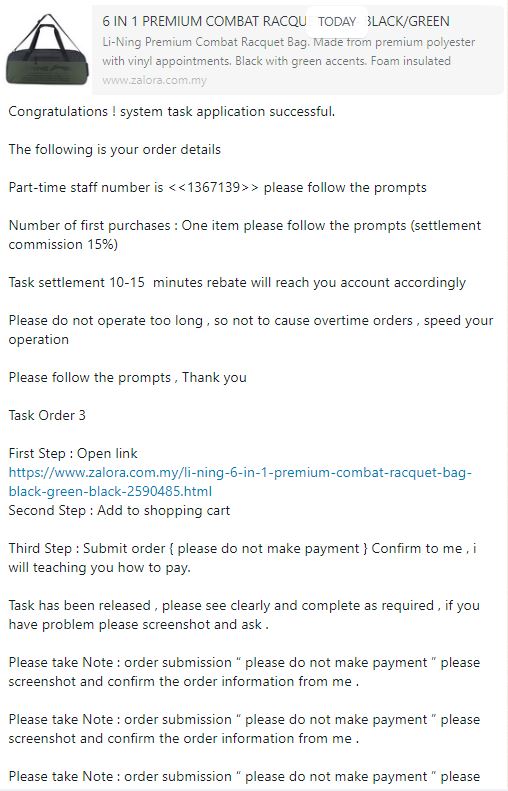 After you complete each task, they will then ask you to transfer cash instantly to their "company bank account" using DuitNow instead of GIRO or IBG transfer.
This is so that they can get your cash immediately.
DO NOT SEND DUITNOW Cash to them!!
They will keep asking you to complete task after task with the promise that you'll earn higher commission (this is a PONZI Scheme, STOP IMMEDIATELY) :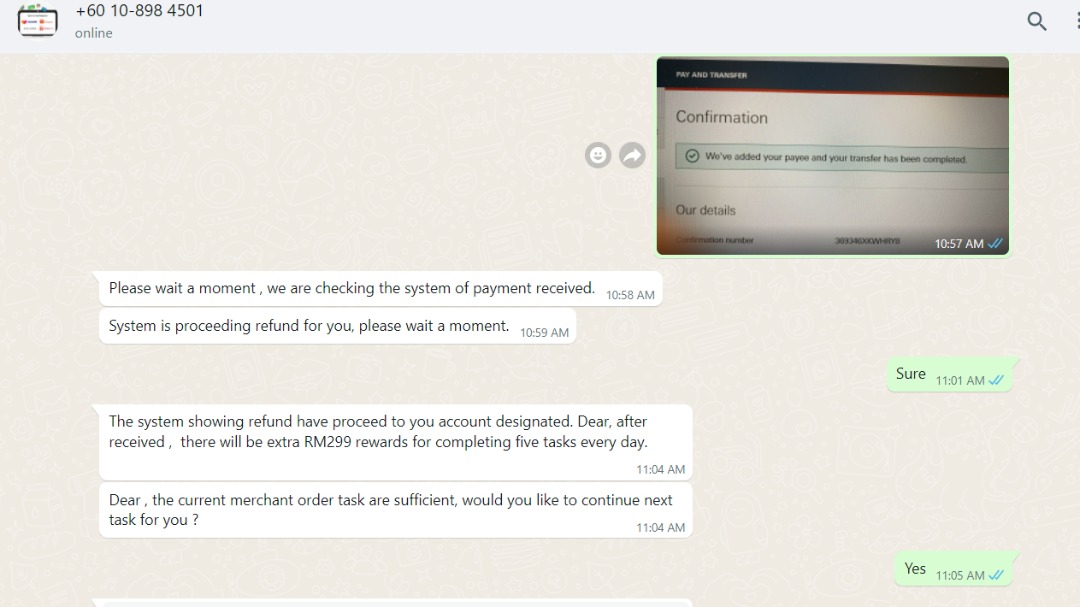 When confronted, they will provide you with a "Staff name" and "Staff ID" which is a FAKE as they are not any of our company staff :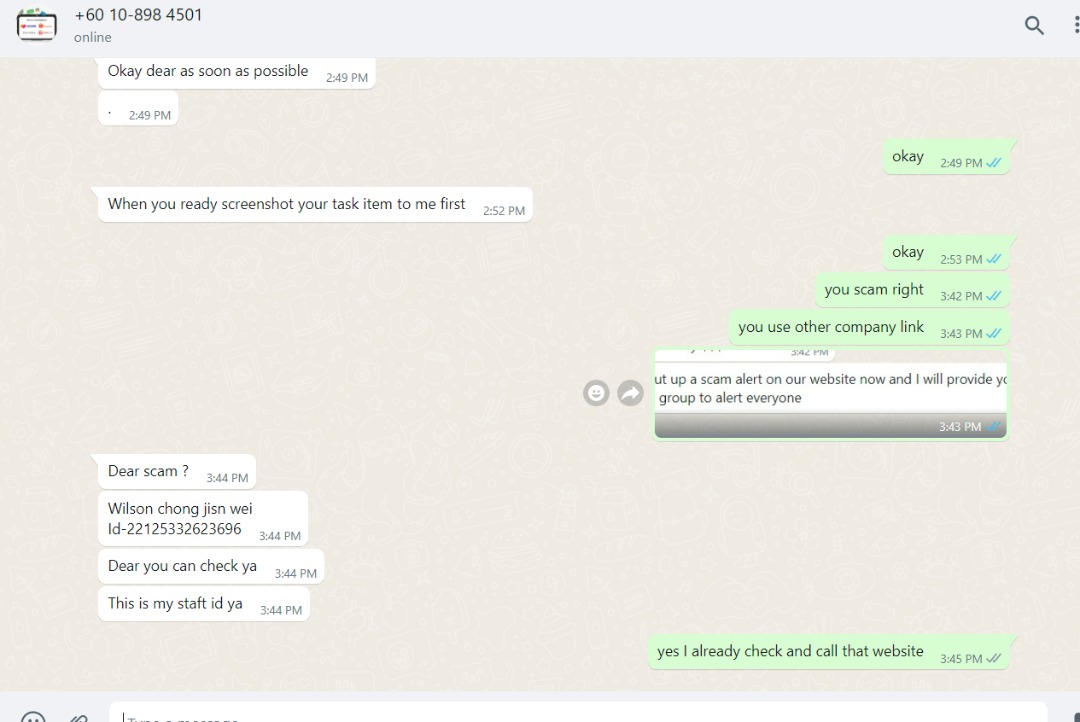 We do not offer any part-time employment to make purchases or post reviews on behalf of merchants.