Get a hold of yourself! There's no need to panic…yet.
Now, they may be still time to get in some competitor and keyword research done for the Christmas shopping online event coming up in a couple of months. But if you are really short of time due to some unforeseen circumstances, there are still a few things you can do to make the best of what time you have left to prep your online store for the online Christmas shopping season.
What you need to do is this:
1 – Put teasers for your upcoming sales to create awareness.
2 – Get your store's holiday design ready.
3 – Select the items you want to place on sale.
4 – Use every avenue available method to drive traffic to your store.
5 – Prepare for post holiday sales for bargain hunters.
Teasers
Start placing Christmas online shopping teasers on your store's content slider, Facebook posts and masthead, blog, Tweets, product videos and anywhere else you can think of.
Let everyone know that you'll be having a sale soon. Remind them that they can always buy Gift Certificates if they're not sure exactly what to get for their loved ones. Tell them about the usefulness of the Wish List too.
Important Note: When creating teasers and other promotional items, be sure not to mislead anyone. If there are Terms & Conditions, make it clear where users can read further on this. Also, make sure text are not obstructed by images, either on purpose or by accident.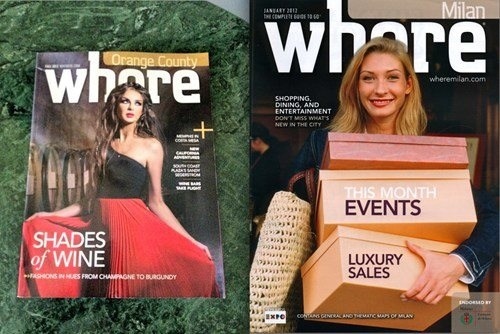 The thing about teasers is that you don't want to tease shoppers too early. If you do so, the teasers might go stale very early on in the the campaign. Also, shoppers might start holding off making purchases from your store from a very early date in anticipation of the sale.
You want to time it so that the WOW! factor remains fresh. That said, 2 to 3 weeks before Cyber Monday would do just fine.
Holiday Theme

Shoppers associate festive decorations with sales and good bargains so make sure your store designs reflect that. You do not need a massive makeover. You can even DIY it with a little help from Photoshop or Pixlr. A silhouette of a Christmas tree here and a couple of snowflakes there and you're done. If you want a profession web designer to work on your store, give Logo-Design-Studio a try.
On Sale Products
You don't have to put your whole store on sale but you do need to give a number of 'most wanted' products a very nice discount. This will create a pull factor. If you know you have a really good price advantage for those products, make a big deal about it. Modify the HTML titles of those product pages to include their on sale prices. Then promote them everywhere. If you're got it, flaunt it.
On the home front, place a bit of effort on selecting well thought out cross sell items. This can really add to your revenue if done properly.
Get Word Out, Get People In
So you've covered SEO and social networking but have you considered PPC? PPC is worth considering if you can make a profit out of it.
Would it be worth it to spend $100 on PPC if you are only going to get back $105? That's a $5 profit for every $100 spent. I'd say yes. After all, you're not making a loss. But there's more to PPC than just profit. If done properly, PPC brings in targeted traffic. If this traffic likes your store they will be a source of repeat orders later on.
Also, your Adwords account will let you know which PPC keywords convert the best. You can then use these keywords in your SEO later on.
Post Holiday Promotions
This shopping season comes but once a year so you'd better milk it as best you can.
Bargain hunters will be on the prowl so you'll need to target them specifically. Again, don't forget to cross sell intelligently. Also, this is a great time to push items which might end up as dead inventory so get a bit creative when bundling products or mystery gifts.
Recent Posts:
Similar Posts: